ECDatabase.com – Electrical Construction Directory and Company Finder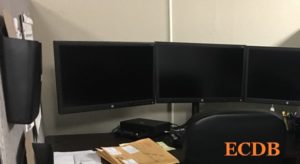 ECDB provides matching services to customers needing qualified high voltage construction services. We have gathered the most complete list of electrical construction companies in the USA. We track over 80 data points on 450 electrical construction companies, we also have the most complete set of data available. We continually refresh and validate information in the database monthly.
Get Full-Access
80+ Data Points on EC Companies
This free list includes basic information such as company phone number, email address, categorization, etc. but also includes advanced information such as:
Business designations
Geographic location
Company sectors and industry specifics
Company marketing sites such as Linkedin
Annual revenue range
Employee count range
Technology used
And more…
To gain full access which includes all the data-points we track, including company performance metrics. See what data points we track.
If you'd like to talk, send us a message. You can learn more about the data points we track here.